Meet the faces behind Bali Outdoor
Nice to meet you, Wayan!
---
I Wayan Sukerta is the heart of Bali outdoor. As a principal surf instructor, chef, fishing and biking guide he grew Bali Outdoor to a sustainable business connecting the world with Balinese culture and nature. The son of a fisherman, Wayan developed a bond with the ocean early, learning to fish at the age of five.Wayan began surfing at the age of ten. Mentored by Balinese surfing legend Made Switra, he became an accomplished surfer, competing in local contests, and surfing all of the prime surf spots of Bali and the surrounding islands. Driven by passion Wayan makes your journey unforgettable. The guests happiness is his biggest goal. Born and raised in the fishing village Seseh close to Canggu, Wayan knows a lot about the culture and is happy to share his connection to culture and nature.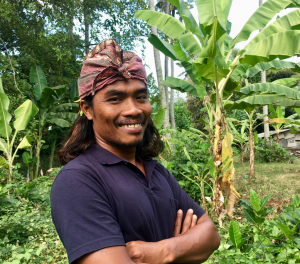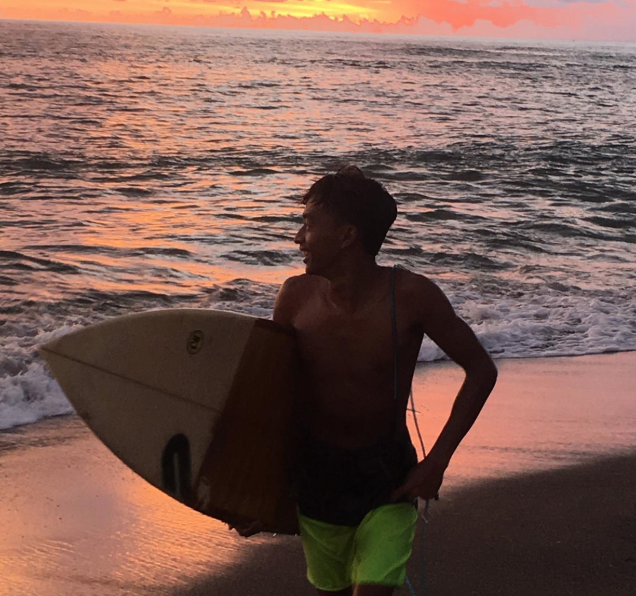 Hi Teguh!
---
Always smiling Teguh will welcome you to the beautiful island of Bali. Working as a driver, as an assistant tour-, surf- and bike guide Teguh helps you to have a great vacation. Teguh is in his early 20ies and started to learn English about 2 years ago. He is very ambitious and learning fast. Born and raised in Bali, he knows his way around everywhere where you want to go. With his open heart welcoming heart and personality he is welcoming you at Bali Outdoor Homestay. Make sure to try his authentic Banana pancakes!
Friends & family of Bali Outdoor
---
Bali Outdoor is a business involving the family, the community and all amazing people of the islands of good. Meet the family of Wayan: Go fishing with his brothers Ketut and Komang, enjoy a great BBQ with the best Sambal Sauce from their Mom and experience an authentic lifestyle in the fishing village of Seseh. With love mother earth you can experience an unforgettable true Bali experience!